The Steam game "AInder", which was scheduled for release today, March 14, 2023, will be postponed in order to further improve the quality of the game.
The new launch date is scheduled for April 2023. We apologize for the delay in the release of this product.
Steam page: https://store.steampowered.com/app/2301260/AInder
For the latest information about the work, please visit the producer's Twitter page: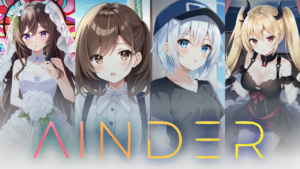 About AInder
What is "AI" and what is "love?" In the dating UI, you can nope, like, and interact with an almost infinite number of AI-generated characters, and have them send you exciting images. This is a game where both humans and AI want to learn something through such mundane communication.